Shop Our Catalog For: Parts & Accessories
---
Homeowners and commercial owners should always have the appropriate lighting fixture, along with accompanying parts to augment the efficiency of their illumination design.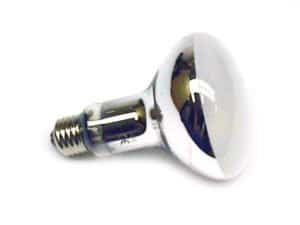 Things, such as bulb type, transformers, and sockets, along with ballasts, all play an essential role, in addition to your light fixtures. These parts can increase the efficiency of the lighting fixture and help to save on escalating energy costs. Individuals need to contact a quality retailer of lighting parts and accessories in order to feel comfortable about their purchase.
LED Spot has a vast online venue consisting of illumination fixtures and parts for your project. We have a wide selection of lamps including halogen, fluorescent, xenon, metal halide and mercury vapor. Our online selection also includes things, such as indoor and outdoor wiring, time clocks, and photocells. We take great pride in giving customers the right product for their home or business. Customers can go to our online venue and select a new illumination fixture or part without having to shop around. We have a professional staff, who can assist you in choosing the right product and will be more than happy to answer any questions about lighting techniques and much more.
We have everything you need in the lighting fixture and part category. We have photocell sensors, which will automatically turn your lights on after sundown. These dusk to dawn fixtures will highlight your landscape's features and keep potential intruders at bay. In addition, we also have time clocks that will accommodate your photocell. Time clocks allow you to regulate how long you want your lights to stay on and can be used in conjunction with photocells.
Illumination fixtures also need other types of parts, such as wiring. LED Spot has a great selection of electrical wiring and cable. We have direct burial cables and surface mount cables depending upon your needs. LED Spot also has cables for tree lighting and wires for both indoor, as well as outdoor use. Homeowners can also purchase a lighting contactor part to augment the safety aspects of their illumination design. Contactors compensate for high electrical loads that can overrun photocells, time clocks, and switches.
Choosing the right type of bulb for your lighting fixture is another essential component to a quality illumination design. Xelogen bulbs can be used for landscape illumination or indoor task lighting. We also have Xenon replacement bulbs for Xelogen lamps. These bulbs give off a bright, white light and are perfect for countertops, along with other workstations. Commercial sites can benefit from our high-pressure sodium fixtures and mercury vapor lamps. These lights are ideal for work related areas and will give off an ample source of illumination over task areas.
The transformer is another essential illumination part that should be included in your design. Transformers transfer an existing electrical current into a safe, low-voltage current. LEDSpot's low voltage transformers come in 12 or 24-volt settings and can help homeowners increase energy efficiency and light distribution. Some transformers tend to produce noise. If you encounter this problem, then purchase a dimmer or a transformer that is enclosed in a protective box covering (ex: direct burial transformer).
Every lighting design requires the appropriate
parts and accessories
to function effectively. LEDSpot  has the right part for your light fixture, whether it is indoors or outdoors. Our online venue gives customers a vast selection of products from some of the best manufacturers in the illumination industry. It does not matter, if your require parts for your illumination fixture, a new lamp, or chandelier for your living headquarters, LEDSpot has it in stock. Expand your options for your illumination project with the innovative product line offered by us.