Shop Our Catalog For: Landscape Lighting & Outdoor Lighting
---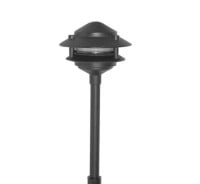 People are used to seeing brilliant illumination indoors, but landscape and outdoor lighting should not be neglected. When handled by a design and installation expert, the effect can be amazing, both functionally and aesthetically. Exterior fixtures are an absolute must for commercial properties, where the extra illumination can make people feel safe and invited. It's quickly becoming a must for homes as well, where it can charge up the property's curb appeal and make that strong first impression that every homeowner looks for.
Exterior fixtures have come a long way in the past couple decades as well, and modern fixtures are durable and extremely efficient, so they can be left on around the clock. It's the ultimate option in convenient, impact illumination.

Why a Homeowner Should Consider Landscape and Outdoor Lighting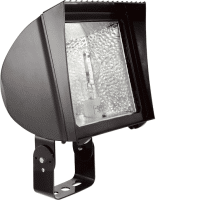 Homeowners spend a lot of time and effort on improving how their home looks inside. It only makes sense that the exterior should get the same attention, and not just for aesthetic reasons. There's more to consider than just looks. For example:
Exterior fixtures boost property curb appeal and property value. A home or business owner may have no intention of selling their property anytime soon, but for those entering the market as a seller, exterior illumination can provide an extra hook to prospective buyers.
Exterior fixtures make it much easier to see outside. Families that like to entertain after the sun goes down will need some light to see by, and exterior fixtures are the easiest, most effective solution to that end. Path fixtures, awning fixtures and fixtures located around outdoor kitchens or sitting areas are strong options for extra illumination.
Exterior fixtures make it safer to play or work after sundown. The extra illumination ensures that everyone can perceive their immediate surroundings safely. This is particularly important if there is a swimming pool on the property, as pools are a major hazard in the dark. Path fixtures and fixtures placed around trees also protect people from stumbles or from running into landscaping in the dark.
Exterior fixtures greatly improve security. Landscape and outdoor lighting is one of the best criminal deterrents, as no would-be thief wants to be caught in the act. Exterior fixtures that surround the property act like an early detection system that home and business owners can use to spot potential threats while remaining inside.
In short, there are significant benefits to outfitting the property with exterior fixtures, but what fixtures would work best?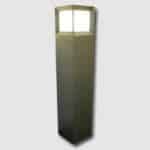 For commercial clients, parking lot fixtures and security fixtures are the expected minimum. Modern parking lot and security fixtures utilize LED technology, as they last far longer than any other bulbs, and this longevity minimizes the chances that a fixture will burn out at an inopportune time. Decorative fixtures, such as gooseneck fixtures, are also a popular option for illuminating signage and murals. Flood and spot lights can also show off signage or interesting decorative features outside.
Residential landscape and outdoor lighting normally consists of walkway fixtures, wall fixtures and flood lights for maximum volume. Walkway fixtures are mounted in the ground and provide small spots of illumination to guide people around the property. Wall fixtures, like lanterns, provide that extra bit of sophistication and can be used to frame the front door or gate. Flood fixtures provide a lot of illumination over a wide area, which is useful for illuminating entire yards or trees. Flood lights are ideal for security and can be fitted with color filters to bathe the property in different hues.
No matter what fixture design a home or business owner settles on, LED technology is typically preferred for most applications. LED provides long term, reliable performance that can withstand the elements, guaranteeing its status as the lowest maintenance option. As an added bonus LED fixtures produce close to zero heat.
First impressions are everything when it comes to presenting a property, and nothing can match the visual impact and ease of installation that landscape and outdoor lighting offers.