Accent lighting focuses light onto an object or a portion of the room to create either an effect or additional illumination for task.  The term "recessed accent lighting" refers specifically to fixtures that fit into and just above the level of the ceiling itself.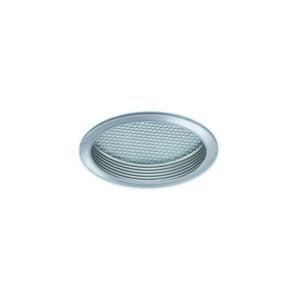 This minimizes the appearance of the recessed lighting fixture and produces the optical effect of sourceless accent lighting.  Because of this, residential recessed accent lights and adjustable fixtures allow interior lighting designers to deliver accent lighting effects to every room in a client's home.  This includes purely functional areas such as indoor work rooms, kitchens, and even bathrooms where people may need to see an extra bit of light during late hours, or where decorative keynotes can enjoy a special touch of light with adjustable recessed lighting fixtures that accommodate any number of ceiling types and positioning requirements.
Adjustable recessed accent lighting fixtures fall into three main categories: housing, trim, and retrofits.  The term "housing" refers to the portion of the fixture that actually houses the bulb, and the term "trims" refers to the decorative piece that surrounds the housing.  Retrofit literally means "backward fitting" and serves well as a replacement lighting source to outdated wiring designs and light fixtures.  LED Spot organizes housings, trims, and retrofits separately in our inventory so as to provide contractors and home improvement specialists with multiple options including framing projectors with remodel housings that give them more control over their own designs and more freedom in their creative endeavors.
The following grouping represents our categorized index of adjustable recessed and accent lighting fixtures and the summative benefits these subcategories provide at cost effective purchase options: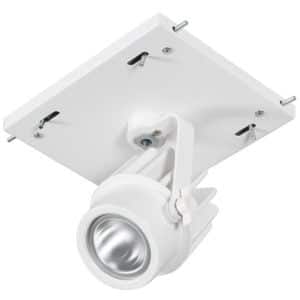 Incandescent Housings and Incandescent Trims
Contractors working in ceilings with no insulation can find exactly what then need in this section to accommodate renovations on tight budgets.  Incandescent recessed adjustable lights do not require a transformer or costly special dimmer controls.
Low Voltage Housings and Low Voltage Trims
Several under cabinet lights useful to kitchen and bathroom remodel can be obtained from this section, along with detailed specs on how this line of LED Spot products put power savings in a brighter, more cost effective light.  The adjustable accent lighting fixtures are best for art lighting and accent lighting.
Retrofit Recessed Lighting
LED Spot has a number of art lighting spotlights, picture lights and optical framing projectors available in this section, along with adjustable pull down housings that accommodate manual adjustment.
Because cutting into the ceiling is necessary when installing most recessed home lighting fixtures, installation is a job commonly undertaken either by an electrical contractor working on a new home build, a home improvement team renovating a home, a lighting design company, or a freelance electrical lighting specialist with a sound knowledge of accent lighting and the many ways it can turn a house not only into a home, but a domain of new light.  There are also a significant number of do-it-yourself experts who buy from LED Spot and who often make these upgrades themselves after consulting with one of our specialists for free installation guidelines that we make available to all.  With all the lighting fixture accessories that you can use to fine tune the lighting, it is best to contact a professional for assistance.
There are two rules to follow in recessed accent lighting that contractors and individuals need to always keep in mind.
The first is room functionality.  The second is room content.
• Understanding function helps the installer know what actions to illuminate.
• Understanding content helps a designer know what décor to spotlight.
With room function and content now fixed firmly fixed in mind, a designer can then see what activities and items in the room require adjustable accent lighting for greater affect.  In kitchens and bathrooms, amount and type of decorations vary widely according to homeowner taste.  Any number of LED Spot retrofit low voltage trims can be utilized to illuminate a bathroom with glare free light that won't reflect off the mirror.  If exceptionally bright light is required in the kitchen, any number of halogen models can be used to disperse white light over cooking areas and countertops.  Living rooms containing any type of bookshelves, antique furniture, mantle displays, or floral arrangements on tables can remain illuminated throughout the night from unobtrusive low voltage recessed lights that can be left on continuously with only minimal power consumption.
We strongly recommend both careful study of our selection and also consultation over the phone with a lighting specialist who can offer complimentary expertise on self-installation.  Contractors as well most certainly need to call us to see what type of special bulk rates we can arrange for major residential building projects and possible commercial applications for select items in this particular portion of our inventory.