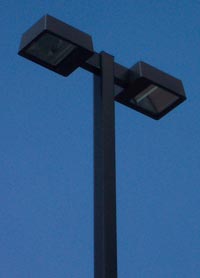 Effective Parking Lot Lighting Delivers Better Visibility, Safety And Security
Parking lots can be hazardous places, especially at night when there's little light to go by. The solution is reliable parking lot lighting, but what does this solution feature?
Increasingly, property owners are choosing LED technology for their parking lot fixtures. And not just because LED lighting is reliable. LEDs also output high volumes of high-quality illumination, supporting better visibility and improved safety.
Whether you're considering a retrofit or a completely new system from scratch, it's important to invest wisely in your parking lot lighting. First impressions can make a difference, and the first thing your customers will see is your parking lot.

When lighting professionals set up parking lot fixtures, they have two primary goals in mind:
Will the lighting solution output adequate lumens at ground level? In other words, will it ensure optimal visibility?
Will the lighting solution minimize light trespass onto adjacent properties? Many municipalities have ordinances in place to minimize light pollution.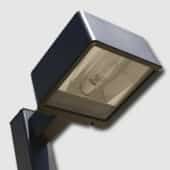 To meet these goals, lighting experts utilize photometric software to layout a potential solution. With photometric software, lighting designers can create a fixture layout and measure, to the lumen, lighting levels across the property with the prospective system in place.
LED Spot also leverages photometric software when laying out fixtures for our clients' parking lots. We consider a variety of pole heights (for mounting the fixtures) and spacing options, as well as beam angle types.
What's The Difference Between Beam Angle Types?
LED lighting is available in several beam angle designs, each with their own spread pattern. These spread patterns have been grouped together by the Illuminating Engineering Society (IES) for easy reference. To ensure optimal light coverage and minimal trespass, you'll need to pay attention to the type of beam angle you're working with.
LED Spot offers a variety of beam angle options for your parking lot lighting, from Type II to Type V. Here's where each type fits into your parking lot lighting project:
Type II – Type II distribution is long and narrow, which makes it an ideal choice for roadside applications. In parking lots, you'll most often see them mounted along the perimeter.
Type III – Type III distribution throws light a bit further but is still narrow, with most illumination projecting out to the sides and close to the fixture. They can also be used on the perimeter but can help with larger parking areas where there's more ground to cover.
Type IV – Type IV distribution throws light even further, but only forward and to the sides. Again, this makes it a good perimeter fixture, but Type IV is also effective for even larger parking areas.
Type V – Type V distribution emits omnidirectionally, much like HID lighting. This means Type V fixtures aren't ideal for perimeter positioning, but they can provide general illumination if placed centrally inside expansive parking lots.
LED Spot's Parking Lot Fixtures Come With A Few Added Features
LED Spot offers a comprehensive selection of parking lot fixtures in all distribution types. In addition, our parking lot fixtures feature some or all of the following:
Dark Sky Approval – The International Dark Sky Association (IDA) is dedicated to minimizing light pollution, particularly as it relates to the night sky. In pursuit of this, the IDA approves fixtures built with light pollution-minimizing features.
With their full-cutoff design, LED Spot's parking lot fixtures are IDA approved.
Heavy duty housing and mounting – Our parking lot fixtures are built with die-cast aluminum that provides adequate strength and excellent corrosion resistance. The mounting hardware we use includes stainless steel screws and O-ring seals built into the mounting arm.
Our parking lot fixtures are also IP66 rated for superior water and dust resistance.
Powder finish – All of LED Spot's parking lot fixtures are coated with an environmentally friendly polyester powder that contains no VOCs or heavy metals. With this finish, your fixtures will last longer and retain their color longer.
Four Benefits Of Switching To LEDs For Your Parking Lot Fixtures
While metal halides were a fixture of choice in the past for parking lots, LED fixtures are quickly replacing them in most applications. There are several reasons for this, including:
Energy efficiency – LED lighting's energy efficiency is the best on the market. This advantage is pronounced at the system level, as LEDs can be aimed without significant lumen loss. As a result, it's common for an LED-based lighting system to provide 30 percent or better efficiency compared to a metal halide system.
Lighting quality – LED fixtures output better illumination than other fixture technologies, in terms of brilliance and spread. LED fixtures emit evenly, so there's no dead spots in the coverage. Also, LEDs render color extremely well at night, which helps with long-distance visibility.
Low maintenance, long lifespan – LED fixtures require practically zero maintenance once they are installed. These are durable lights built on solid components, so they do not fail easily.
Unsurprisingly, LEDs last longer than any other available fixture. It's common to get well over 50,000 hours from the light before it needs to be replaced.
Controllability – LED lamps are also the most controllable around. They're compatible with all modern lighting controls, including dimmers, timers, photocells, and occupancy sensors like PIR, ultrasonic, and microwave sensors. With their advanced controllability, LED lights can achieve even better levels of energy efficiency and performance.
If Your Property Needs New Or Replacement Parking Lot Lighting, LED Spot Can Help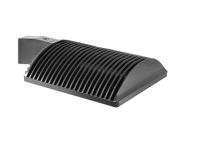 Effective parking lot lighting is an exact science, which is why professionals model it to a precise degree. Don't rely on guesswork for your parking lot project – instead consider working with an expert like LED Spot to ensure the job is done right. We can assess your project, provide you with the perfect fixtures for your lot, and install them for maximum convenience. There's no easier way to light your parking lot.