Shop Our Catalog For: Parts & Accessories
---
Lighting parts and accessories is a diverse category of lighting related products designed to offer the homeowner or lighting professional new as well as replacement parts for indoor and outdoor lighting. Lighting accessories and parts for lighting fixtures may include the following categories of products:
The heart and soul of a low voltage lighting job is the transformer.  Every low voltage lighting project requires the use of a lighting accessory commonly called a power supply.  Power supplies or transformers convert household electricity to a safe low voltage current such as 12 or 24 volts.  Most outdoor low voltage lights operate at 12 volts and are homeowner friendly when it comes to running wires, handling electricity and installing the lights.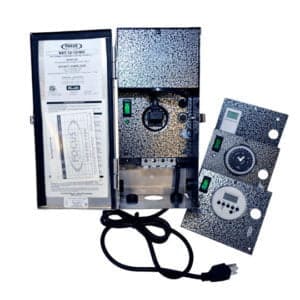 Xenon, incandescent, halogen, fluorescent, metal halide, mercury vapor, halogen, fluorescent and high pressure sodium.  We carry a wide selection from light bulbs and lamps from popular manufacturers such as Westinghouse, Eye, THHC, GE and Sylvania.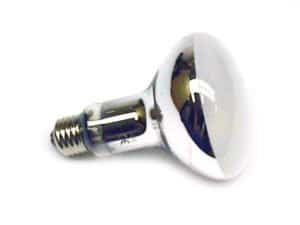 Incandescent, halogen and fluorescent replacement porcelain sockets for medium base, mogul base, bi-pin base, mini-can base and candela base.  Whether you are looking for one or a hundred replacement sockets, we can help you find just the ones you need.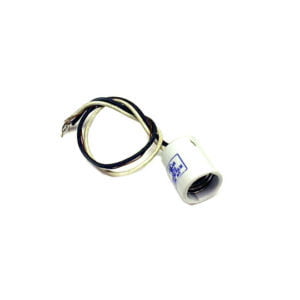 For HID fixtures we carry fluorescent, metal halide, mercury vapor, halogen and high pressure sodium magnetic and electronic ballasts.  Our inventory of lighting parts and accessories includes Lutron dimming fluorescent ballasts; Advance HID ballasts, capacitors and igniters as well as others for any lighting product on the market.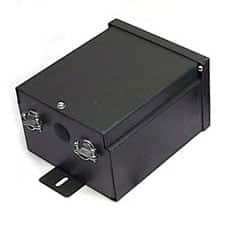 We have a wide selection of new and replacement lenses, gasket and louvers for all types of lighting fixtures including MR8, MR11, MR16, PAR20, PAR30, PAR36 and popular PAR38 lamps.  If you are looking for a cube cell louver to cut the glare, a replacentm4ent lens for an up light or just some MR16 beam elongation lenses, we have too many lighting parts and accessories to list.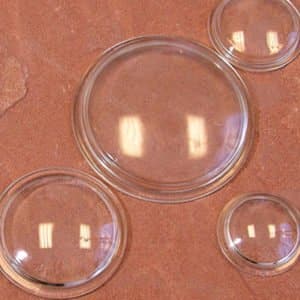 Time clocks and photocells are the electrical devices that turn your lighting on an off either at a specific time or by dusk to dawn.  Time clocks are a valuable part and accessory to any lighting job and come in both indoor models and outdoor models.  A SPST rated time clock stands for single throw, single throw and is for single 120 volt 40 amp circuits.  A DPDT rated time clock stands for double throw, double throw is for two 220 volt 40 amp circuits.  Photocells, another accessory and lighting part, are available in 500 watt, 1500 watt and 3000 watt models.  They should not be mounted in a dark area as they require the full sun to properly operate.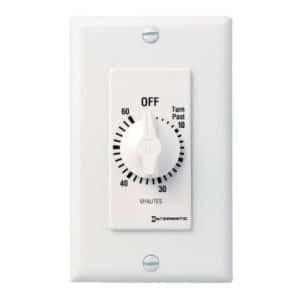 Lighting Contactors
Lighting contactors from Square D Corporation are special lighting accessories that handle lighting or electrical loads that exceed the capacity of switches, time clocks or photocells.  A coil is energized by any incoming current that in turn closes the contactor switches allowing the higher current to pass through the device.  This lighting part and accessory is very handy when you would like one switch, timeclock or photocell to turn on a large quantity of lights or electrical load from one location.  Contactors come in a variety of configurations such as 12 volt, 24 volt, 120 volt, 208 volt, 240 volt, 277 volt and 480 volt coils with virtually unlimited secondary contact enclosures to handle just about any load.
Residential Landscape Lighting & Design carries a good selection of electrical wire and cable for both indoor lighting and outdoor lighting applications.  We have UF cable and Landscape cable designed for direct burial or for surface mount applications where a UV protected wire is required.  SJTO cable is designed for tree lighting applications and is used by landscape lighting professionals for moonlighting and tree lighting.  Romex® wire, an indoor wire is good for running switch legs out of the house or for bringing dedicated circuits from the panel.  Wire, whether rated for indoor use or wire designed for landscape lighting is a fundamental component of any lighting job and a major lighting part and accessory.