Working With The Best Professional Electrical Contractors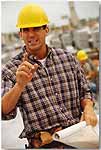 In order to fully appreciate the benefits of lighting as art, whether it is inside the home or outdoors, or even the office, it must be properly installed and maintained. Residential Landscape Lighting & Design store, located In Houston Texas, is a multi faceted electric design company, we insist that the electrical contractors we employ are the best and most highly trained in their fields. We are professional electrical contractors, and our employees have vast experience and knowledge with the high-quality and high-performance equipment they install and the specialized tools they employ. This ensures that the lighting and wiring installation is no less than perfect. Every electrical contractor at Residential Landscape Lighting & Design is an expert in 3-phase power, 3-phase wiring, surge protection, knob and tube wiring, metering and aluminum wiring.
In today's institutional environments change is inevitable. With advancements in technology as well as the modification, improvement, and expansion that takes place in most working environments, planning is critical. You need more than just support. You need the innovative ideas, quality workmanship, and the full range of services that only Residential Landscape Lighting & Design and their team of electrical contractors can provide. Our ability to design residential and commercial lighting allows us to paint an infinite palette of moods, which begins with full knowledge of how light works within a given space. As leading designers we know this elusive science. As premier electrical contractors we know our tools-the world's best lighting products and how to effectively harness them.
Our team of electrical contractors, which includes Master Electricians, Journeyman Electricians, Apprentice Electricians and Licensed Electricians, remains focused on the cutting edge of innovation. Change is an ongoing occurrence in this industry and with continuing education courses, all of our electrical contractors are capable of providing you with secure and safe-wiring installations at all times We are also experienced with troubleshooting, metering and aluminum wiring.
---
Working With the Best:

Backed by over 20 years of dedication to quality service, Residential Landscape Lighting & Design can handle all of your electrical designs and installations. We are a team of expert electrical contractors that remains focused on the cutting edge of innovation in order to provide you with intelligent, customer-focused solutions that not only work today, but also help prepare you for the challenges that tomorrow may bring.
As electrical contractors, our goal is to build relationships through customer satisfaction. We guarantee the quality of our work as well as the products that we use. Whether you need to support, communicate, or protect your home or business, our priority, from design to technical assistance, is you.
By having our team of electrical contractors consult with your architects, builders and interior designers and in specifying original equipment, including house wiring, consistent high quality is always assured.
---
It Doesn't Stop with Installation: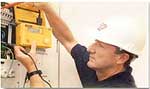 Installation of lighting systems by Residential Landscape Lighting & Design's' electrical contractors follows as a sensible corollary to design. These tandem procedures by a single source provide continuity and emphasize the responsibility to provide owners with a system that works trouble-free from day one.
Our electrical contractors, all of them well qualified, each with deep experience, are familiar with the high-quality, high-performance equipment they install. As caretakers of the lighting systems, we can tailor bulb replacements and other service and maintenance needs without delay via our extensive maintenance fleet.